Tips from D&D: The Northern Virginia Siding & Roofing Experts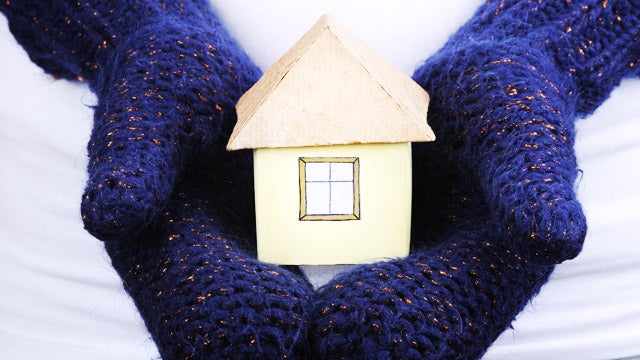 We're here to provide you with some excellent money-saving information during this snowy weather. Roofing, Siding, Windows, and Doors are the key insulation that keeps your home warm by trapping the heat that you pay to generate. If that heat is escaping, then your system is working overtime and costing you money- but that's not all. The most basic function of these key features is to protect you from the weather. If not maintained properly or replaced when needed, leaks and even disastrous cave-ins can happen. These disasters can be extremely expensive, and simple preventive measures can save your family money and time.
The Northern Virginia roofing and siding professionals at D&D have over 30 years of experience helping local homeowners save on energy and construction costs, so here are some helpful hints that we've collected over time.
Be Proactive in your energy efficiency plan. The longer you put things off, the greater the chance of inclement weather and compounded energy costs negatively impacting your home or family.
Check Your Drafts: Windows and doors are often culprits: if you can feel cold air getting through around your windows or doors, it's time to consider energy efficient replacements or other preventive measures.
Insulation in your attic and walls is the primary defense mechanism protecting your home. Most heat escapes through the roof, so make sure you're using top quality insulation- if you have questions, just give us a call.
Alternate heating sources can save you tons! Fireplaces, stoves, and inserts can boost the comfort of your home without being too costly.
Watch Out for hidden energy costs. Hot water and all things electric will run up your bills- keep showers short and unplug electronics that you're not using!
Consider home improvements that will save you thousands in the long run like roof replacements, new insulation, energy efficient windows, and siding. Remember that the value of your home is a constantly fluctuating number, so take control of it before it's too late.
Our most important tip is to be safe. The winter months are fraught with dangers, from freezing temperatures to black ice on the roads. Be careful in your day-to-day activities, and remember to be careful when choosing a contractor. We've been members of this community for years, and our relationships are our highest priority. Contact us today if you'd like to get started on any projects with us- we look forward to working with you.